BERNINA 570 QEE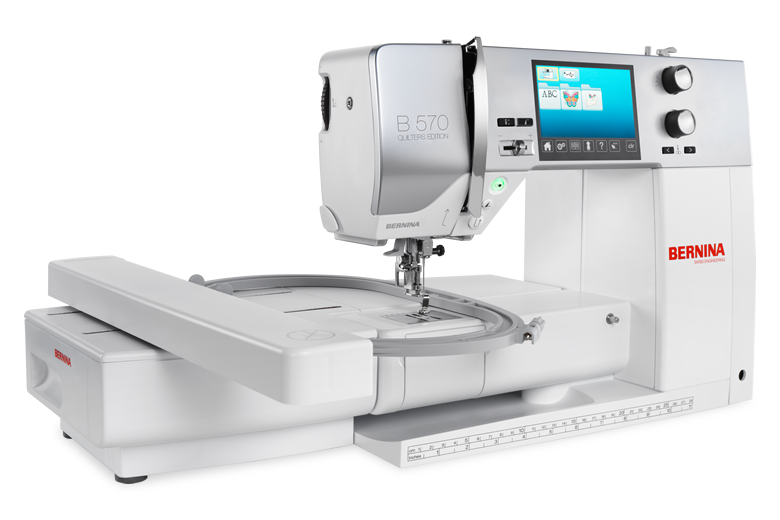 BERNINA 580: The multi-talent for sewing, embroidering and quilting
Wide selection of stitches, embroidery designs and functions
Whatever you wish to sew or embellish, the BERNINA 580 puts a wide range of stitches at your disposal. With 838 stitches in all, including 186 decorative stitches, you've got a generous selection from which to choose – and all stitches can be sewn up to a width of 9 mm, which is particularly attractive for embellishment. In addition, 7 alphabets for sewing and 7 alphabets for embroidery are at your fingertips. What's more, the 100 embroidery designs can be accessed in a separate embroidery mode and adapted on the touchscreen: rotating, mirroring, sizing up or down or altering the stitch pattern are quickly accomplished, thanks to the 580's intuitive operation. Using the memory function, it's a cinch to permanently save your customized stitches and embroidery designs.
The B 580 now includes an accessories box
All sewing tools such as presser feet, needles and bobbins can be stored in the convenient accessories box. There is even room for large presser feet, such as the buttonhole foot. The brackets for the feet are adjustable. The drawers also provide plenty of space for easy storage of smaller sewing tools. The accessories box is positioned securely on your sewing table with the retractable stand feet. The transparent doors provide a clear overview of all your sewing tools.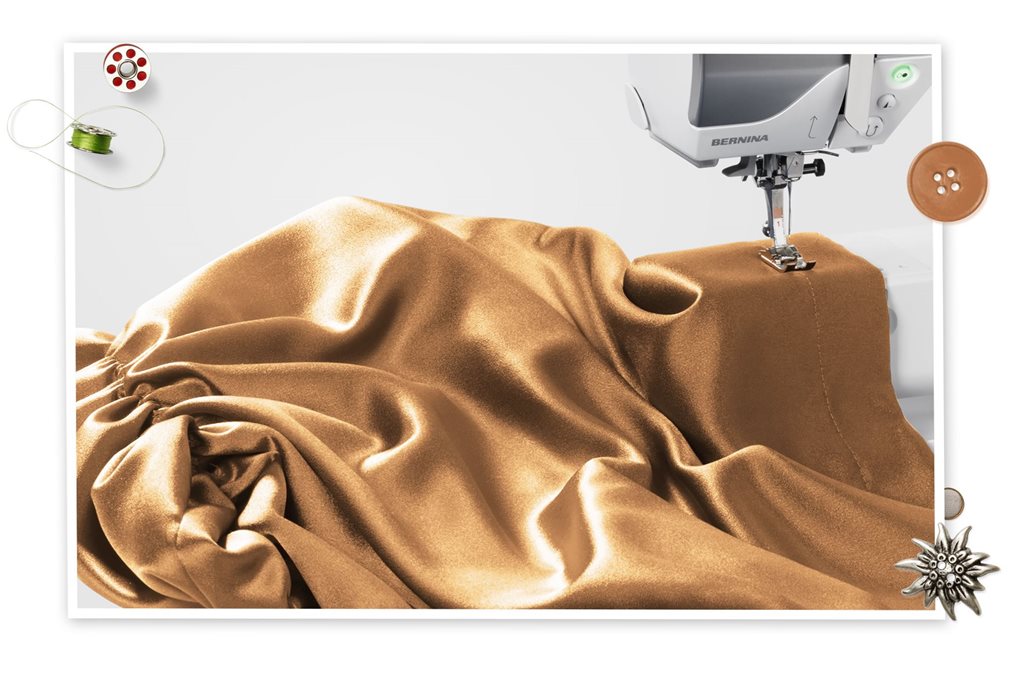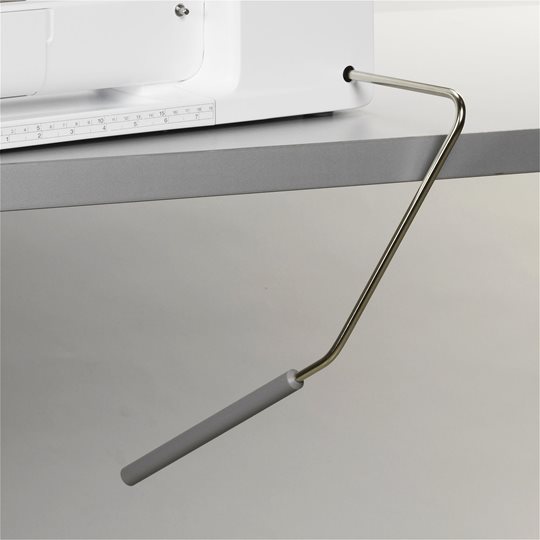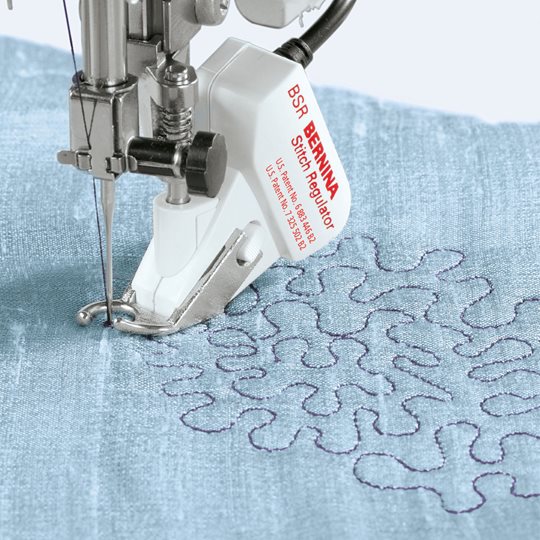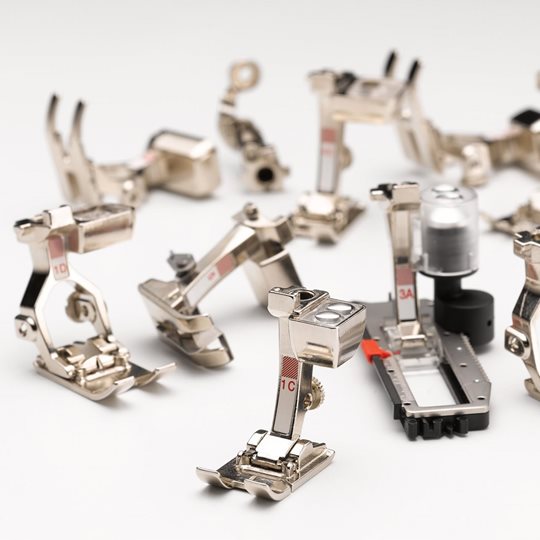 Greater Sewing Comfort
Unique to BERNINA, the Free Hand System (FHS) raises and lowers the presser foot while releasing thread tension and lowering the feed dog, leaving your hands free to guide your project. Also included is a practical extension table with ample space to support your larger sewing projects.
BERNINA Stitch Regulator (BSR) included
The BERNINA Stitch Regulator (BSR) is designed to help you master free-motion techniques by keeping stitches consistent at variable sewing speeds. The BSR offers confidence for the beginner and additional insurance for the experienced quilter. The BSR comes standard with the B 570 QEE.
Plenty of Room to Expand Your Creativity
The B 570 QEE was designed with your sewing future in mind. A variety of special accessories and presser feet are included with the machine. When you are ready to expand your options, you'll find a broad range of accessories available. Whatever new techniques you want to explore, you'll find the right accessories to help you to enhance your sewing and quilting skills.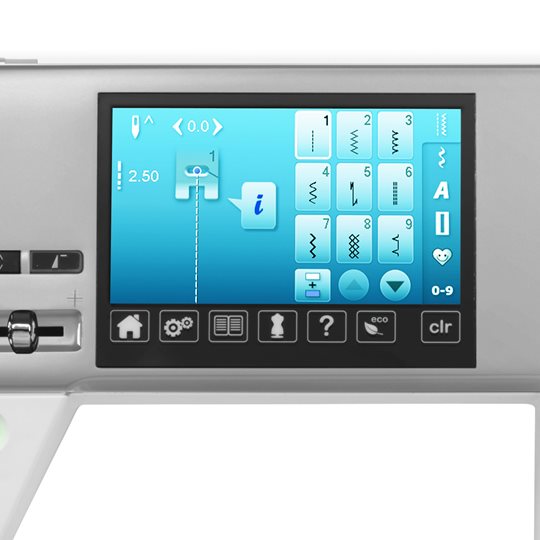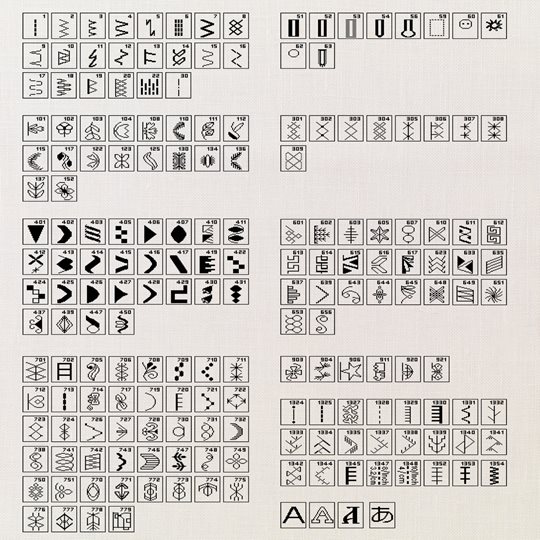 More Memory Options
Let your B 570 QEE keep track of the details with multiple Memory functions. It remembers the changes you make to the stitches as you use them in your sewing session. It will also remember your favorite stitch settings for each stitch when saved in the long-term memory. For creative applications, you can save up to 70 stitches in a combination.
Extensive Stitch library
The B 570 QEE offers up to 642 utility and decorative stitches, including an automatic buttonhole. Stitches can be selected via the color touchscreen. The user-friendly interface of the B 570 QEE allows you to navigate quickly and easily. The modern color touchscreen displays all your settings, and the Creative Consultant offers on-screen help and support.
Featured products
Show products here! Go to the 'Home page - featured products' section of the theme settings in your Admin area to set up the collection you want to show!